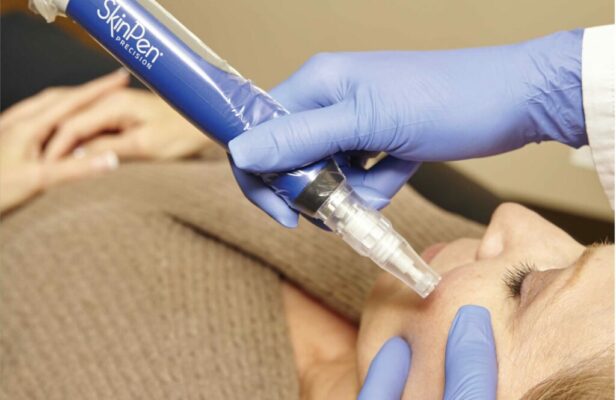 Are you ready to uncover your best skin?
Microneedling is a minimally invasive cosmetic procedure that's used to treat skin concerns by stimulating collagen production.
The Skin Pen™ creates hundreds to thousands of "micro" skin punctures per second to stimulate the skin's natural wound healing process. It is clinically proven to fight the appearance of neck wrinkles and reduce the appearance of acne scars.
In just about 30 minutes, and in as few as three treatments spaced 30 days apart, you can transform your skin with SkinPen.
What are the benefits of Microneedling?
Helps to improve the appearance and texture of the skin.

Can minimize stretch marks, scars, wrinkles and other skin concerns.

Rejuvenates from the inside out for younger looking skin.

SkinPen is the first FDA-cleared microneedling device.
SkinPen is proven safe and effective, delivering results that last up to six months.
It's a quick-and-easy treatment with little to no downtime.
Proven to improve the appearance of acne scars and wrinkles on the neck.