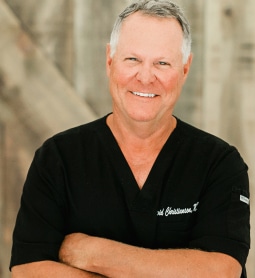 David Christianson, MD
Medical Director
David Christianson, MD has been in the medical aesthetics field since 2007. Dr. Dave has traveled around the world to learn the best injectable techniques in aesthetic medicine.
Throughout his many training experiences over the years, Dr. Dave became an expert in aesthetics. He owned many successful clinics in the Minnesota area before retiring to spend his time training across the country for big aesthetic companies such as Allergan (BOTOX, Juvederm , Voluma , Volbella ), Galderma (Sculptra  Aesthetic), and Dermasculpt (microcannulas).
VIDA Aesthetics is so proud to have Dr. Dave as our medical director, together we share the importance of continuing education and make safety our top priority.