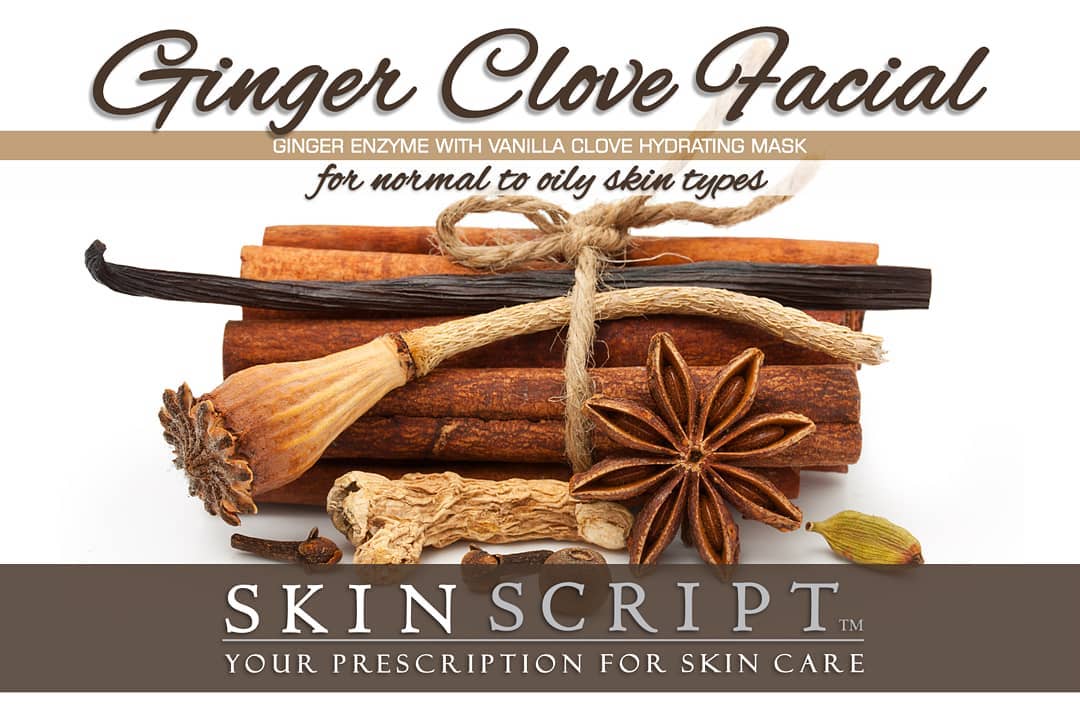 Fall in love with this fabulous autumn facial
Rich and warm, the blend of ginger, vanilla and clove will comfort both the body and the senses. Ginger Enzymes is an invigorating enzyme containing 2% salicylic acid and 2% mandelic acid to refine pores and brighten and exfoliate the skin. White willow bark extract, marbleberry, cinnamon, and clove are anti-inflammatory, antimicrobial, and antioxidant and will stimulate microcirculation and create a warming sensation. Vanilla Clove Hydrating Mask is creamy and excellent for hydration, reducing inflammation, and infusing nourishment into the skin.
This treatment is the ultimate luxury that begins with an aromatherapy breathing exercise, a facial massage to improve circulation, and a hand massage to relax tired muscles. A weighted jade mask is applied to the face to provide a cooling, depuffing effect.  
schedule your appointment today!